Schedule your session: 916.857.1026, toca@sportcourtsfitness.com

Put simply - TOCA TrainingTM empowers all soccer players to make their game better, faster.
Repetition
Builds confidence
Improves weak foot technique
Speeds up your play by decreasing time between touches
Increase game related touches
First-Touch
Develop an ability to play with your head up
Improve your first touch and play at a higher level
Advance your technique, coordination, speed of play and balance
Build a touch that is essential to play at the next level
TOCA Studios
Beat the weather and train in our climate controlled Studio
Each studio is fully enclosed to prevent chasing of the balls - less time chasing equals more time training!
Smaller spaces promote tighter and cleaner touches
Each session is controlled by the TOCA Trainer, which makes for a consistent training experience every time.

Small-Ball Technology
Get your feet use to kicking the ball with precision and to stay focused with every touch
Less wear and tear on the body
Creates a challenge due to the smaller sweet spot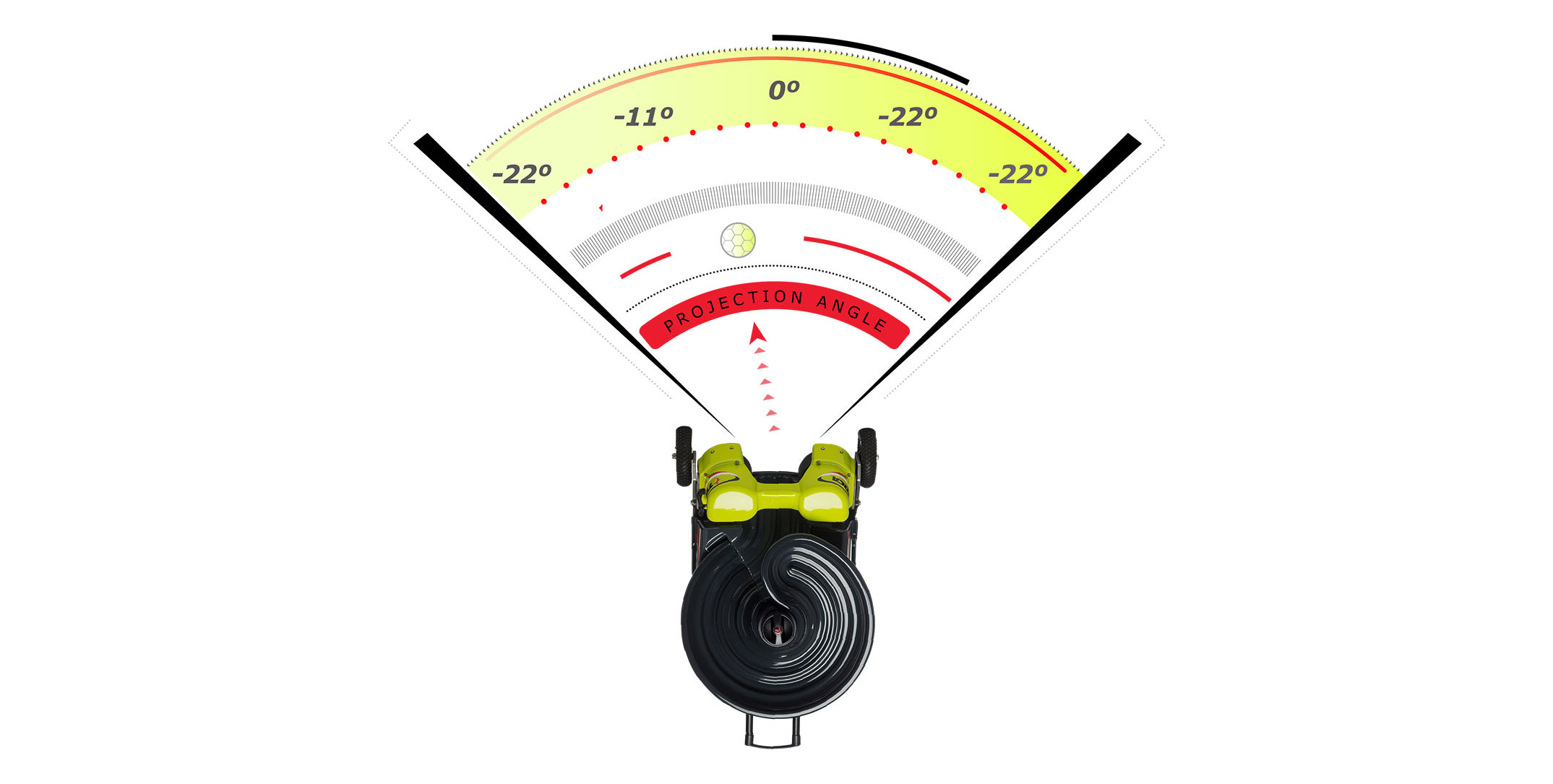 Range of Deliveries
18 BALLS IN A STANDARD EXERCISE
We program the Touch Trainer to deliver the same challenging ball over and over, or to create a custom sequence that mixes receiving, passing and finishing. Exercise variety is completely customizable. We use an unlimited combination of speed, location and intervals.
Precisely delivers balls at specified speeds, locations, and trajectories for an accelerated training experience.
BETTER
TOCA Training objectively identifies strengths and weaknesses. Precise and repeatable deliveries focus the improvement of core playing skills. TOCA uses a smaller ball for accelerated learning and lower body impact.
 FASTER
TOCA delivers a game's worth of quality touches in a matter of minutes. This dramatically improves competence and confidence on the ball. TOCA also lets the coach be a coach - and not a delivery point.
 GAME-LIKE
The TOCA Curriculum is designed by top-level professional coaches and players. It creates game-like situations through 100's of exercises structured by core skill area and playing level.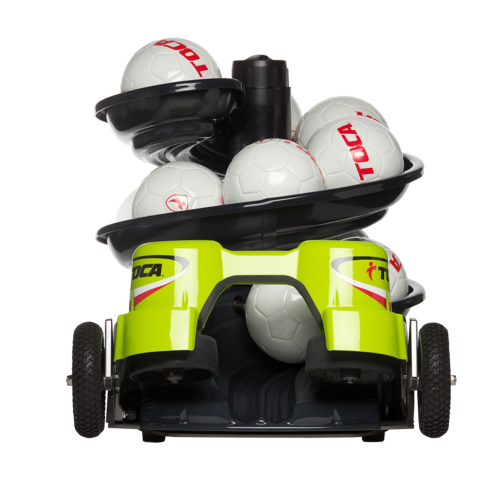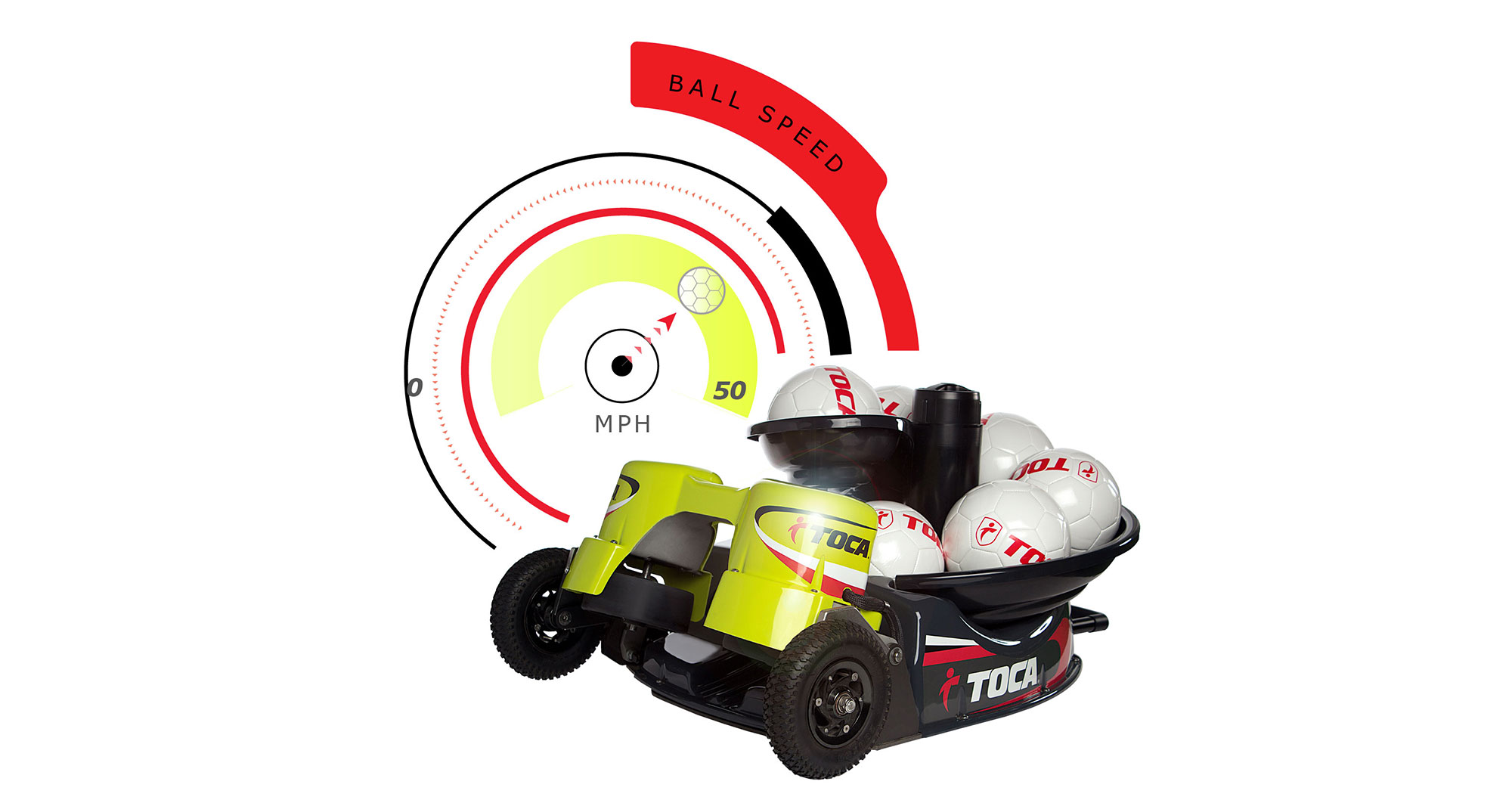 Speed
• TRAIN AT BALL SPEEDS FASTER THAN YOUR TEAM TRAINING
• VARY THE INTERVALS FOR A MORE PHYSICALLY DEMANDING WORKOUT
• BALL SPEEDS UP TO 50 MPH
We control the pace of the balls delivered to constantly challenge your first touch. From simply controlling the ball in a static exercise to a weighted first touch into space while moving onto the ball, we use the Touch Trainer to challenge every part of your game.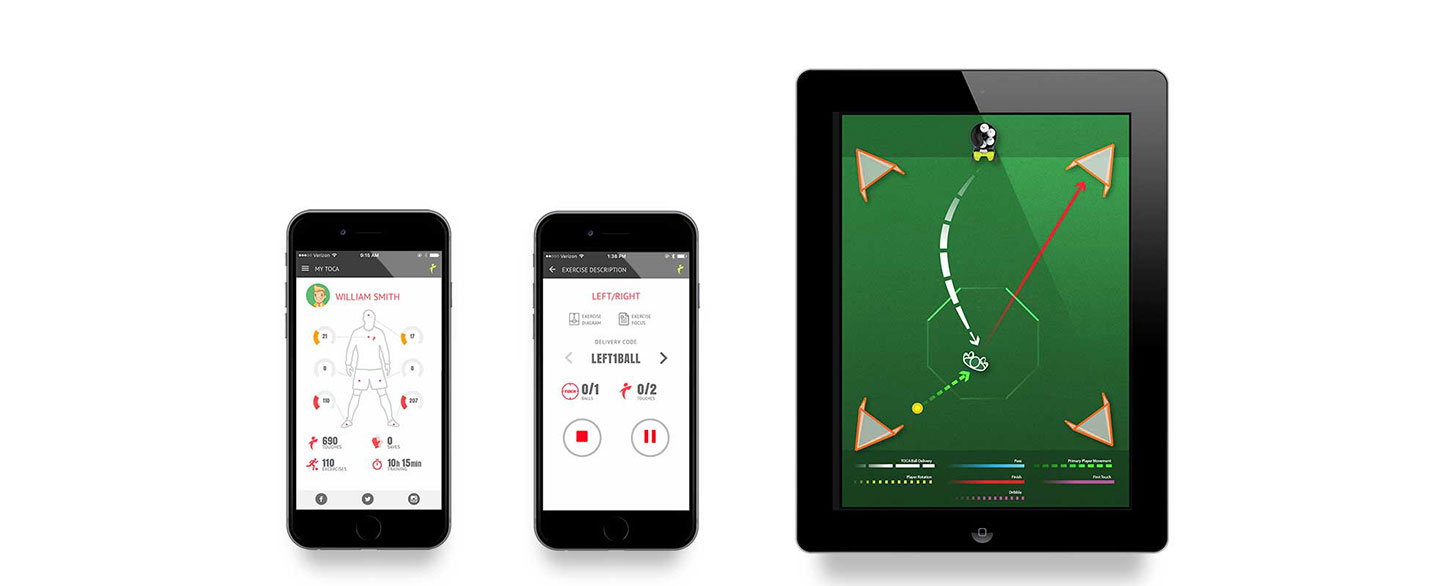 Keep track of your progress and achievements through your App profile.